LABIOPLASTY OPERATION
Süleyman ESERDAĞ
Hera Women's Health Center, Ankara, Turkey

INTRODUCTION
Cosmetic genital surgery operations have popularity especially in the last years in our community. These operations encompass labiaplasty, reduction of clitoral hood, puboplasty, perineoplasty and vaginoplasty.

Labiaplasty (labioplasty) which is labia minora's reduction and aesthetically reconstructive operation is one of the mostly requested genital cosmetic process by our patients applied to our clinic in the last years.
AIM
The aim of this study is to present and discuss our clinical data in labiaplasty operations.
METHODS
We've performed different female vulvovaginal aesthetic operations in more than 1500 patients since 2000.
This study includes labiaplasty operation results in our 612 patients from June 2005 through December 2010. Statistical results have been held retrospectively in this study group.
RESULTS
The majority of studies regarding patient satisfaction and sexual function after vaginal aesthetic and functional plastic procedures report beneficial results, with overall patient satisfaction in the 90-95% range, sexual satisfaction over 80-85% (1). These results are supported by outcome data from non-elective vaginal support procedures. Complications appear minor and acceptable to patients (1,2).

The majority of patients undergoing genital plastic surgery report overall satisfaction and subjective enhancement of sexual function and body image, but the literature is retrospective. Female genital plastic surgery procedures appear to fulfill the majority of patient's desires for cosmetic and functional improvement, as well as enhancement of the sexual experience (1,3).

From June 2005 through December 2010, 612 patients managed labial reduction in our clinic were between ages 18 and 64. The average age of the patients was 27,4. The most common cause of the patients for applying to our center was psychological disturbance of appearance of genitalia; becoming flabby, irregular, enlarged, dark colored or asymmetric. These appearances cause anxiety socially and embarrassment to sexual partner.

Other discomforts of the patients were dyspareunia due to stretching of labia during sexual intercourse, urination problems of forcing with abdominal pressuring, hygienic problems, and troubles to wear tight pants and bikinis. 10 (1.5%) of the patients required to this aesthetic procedure due to different genital traumas, occurred by traffic accidents, bicycle accidents or fall down during childhood.
124 (20%) of the patients were virgin and most of them were planning to marriage.

Labial and clitoral reductive operations have been done by our technique. In 386 (63%) patient clitoral hood reduction, in 65 (10%) patients vaginal rejuvenation and narrowing operations were also added to labiaplasty procedure.

Clitoral hood reductions have been done by means of wedge resection or bilateral wrinkle (piliar) excision. 556 (91%) of the operations have been done by means of local anesthesia, only 56 (9%) have been done via sedation anesthesia.

No major complication has been observed intraoperatively or postoperatively. In 4 of patients abnormal bleeding during surgery, in one patient small vulvar hematoma, in one patient big (4*4 cm) hematoma, and in 8 of patient wound infection after the surgery have been observed and treated medically.
CONCLUSION
Cosmetic genital surgery operations encompass labiaplasty, reduction of clitoral hood, puboplasty, perineoplasty and vaginoplasty. For long term results we need to have more data and prospective studies for sexual stimulation and satisfaction effects and also the security of these operations. However we believe that the experience of surgeon is very important for effectiveness and prevention of major complications.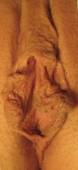 Picture 1. Before the genital aesthetic (cosmetic) operation (Labial hypertophy)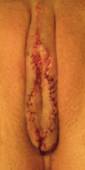 Picture 2. After the genital aesthetic (cosmetic) operation
(Labioplasty and clitoral hoodoplasty- hoodoplasty)
REFERENCES
1. Goodman MP, Female genital cosmetic and plastic surgery: A review. J Sex Med, 2011 Apr 14 [Epub ahead of print]

2. Alter GJ, Labia minora reconstruction using clitoral hood flaps, wedge excisions, and YV advancement flaps: Plast Reconstr Surg, 2011 Feb 18 [Epub ahead of print]

3. Goodman MP et al, A large multicenter outcome study of female genital plastic surgery. J Sex Med. 2010 Apr;7(4 Pt 1):1565-77. [Epub 2009 Nov 12]
COMMUNICATION:
HERA KADIN SAĞLIĞI MERKEZİ
Address: Tunus Caddesi, No: 48 / 11 Kavaklıdere, Ankara – Turkey
Phone: + 90 (312) 426 85 25
Mbl: + 90 (532) 452 06 56
Mail: suleyman@eserdag.com
URL: www.VajinaEstetigi.Net